Over the weekend of February 25th and 26th the FA are promoting their 'Silent Weekend' campaign, asking spectators to let the players and coaches do all the talking. The Junior League likes the spirit of this campaign but felt that instead of silencing spectators we should encourage 'only positive' support for players and officials.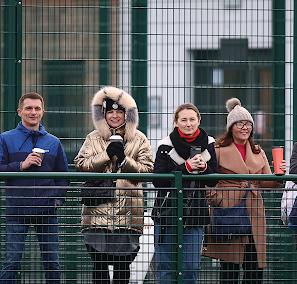 Please take a look at our ONLY POSITIVE poster which summarises this initiative and asks for the support of all clubs, teams and spectators. We would encourage everyone to enter the spirit of the weekend and share pics of happy spectators/games via social media i.e. #onlypositiveherefordshire
Of course, this is one weekend but, like the FA campaign, it's intended to focus minds. There's nothing to stop us looking to maintain the Only Positive message ongoing. Let us know what you think and please support ONLY POSITIVE at games over the 25th and 26th February. And, who knows, if it's a success we all might like to keep the campaign going a whole lot longer!